Hello, is it us you're looking for?
Thanks for stopping by. Chances are, you want to know more about what life at Estrid is like. If you're interested in joining an amazing team, at a dynamic, fast-growing startup, you've come to the right place.

We like to think that we are more than a razor brand - we're a dedicated group of people on a humble mission to create the empathetic brands of the future.
We believe in strategic speed and to use the power of different perspectives to enable momentum.
We dream big and have a wildly ambitious mindset. We push boundaries and always strive to do better than yesterday.
We're helpful to those around us. We're kind and respectful. We seek to bring out greatness in each other.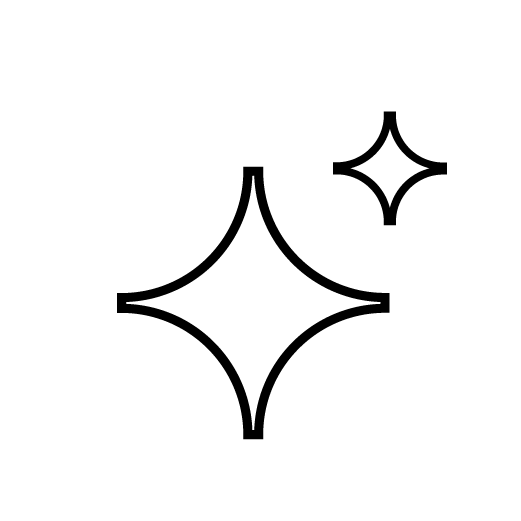 We dissent and challenge each other with different views and perspectives if we see something that is not in the best interest of Estrid.
We´re on a mission to spread joy to millions, and add a bit of magic to everyday life. Estrid is a community of passionate creators and doers who are, perhaps without always realizing it, changing an entire industry.
We're rooting for movements and cultural shifts we believe in, and we're here to help lead the way. 

We dream big, move quickly, and believe in bringing out greatness in each other. As a brand, we're only as strong as the people around us.
We set our goals high for you both professionally and as an individual. We want you and Estrid to grow together :)
This is a creative workplace where no idea is too small or too big. We live to innovate and create.
Estrid is an international environment full of ambitious, kind and creative people. We help each other to be the best we can be.
Open Positions
As Frontend Developer, you will be a key player in the building of a strong Tech team with high-quality output and create a culture of innovation and playfulness. You will, together with the team, own the responsibility for the design and development of new functionality spanning multiple projects using the latest technology to ensure that our goals and targets are constantly over-achieved and that we remain on track to developing one of the world's most impactful brand-building organizations, ever.

Apply
As Trade Marketing Manager you will be responsible for developing and executing the retail marketing strategy for all regions through effective communication, development and implementation of strategic plans that enhance our brand presence and drive sales in the retail channel. You will collaborate closely with cross functional teams, including KAMS, product development and marketing to create compelling campaigns and promotions.
Data Analyst - Digital Marketing
As a Digital Marketing Data Analyst, you will be a key player helping drive the effectiveness and growth of Estrid's marketing engine. You will partner with all marketing channels including influencer marketing, display, search, and CRM, to ensure granular tracking of key performance indicators, hypothesize and measure multivariate tests, and help monitor and improve marketing performance.
At Estrid, we create the brands of the future with the customer and experience in focus. Currently, we are one of the fastest-growing startups in Europe, driven by an innovative and open mindset. We like to challenge today's standards and thrive in delivering more than what's expected of us.

The road to success has been a winding one, filled with highs and lows, but at the end of the day a very fulfilling, thrilling journey. In a very short amount of time, we have scaled from an ambitious three-person start-up to a team of over 70, launched on 16 markets, built a community of like-minded people, gathered a team of exceptional talent, and raised millions for charities – and we are just getting started.
We are proud of the work we have done so far, but there is so much more to do. And we want it to do it better, bolder, and in even more unexpected ways. We are reaching for the stars and beyond, and to get there we need amazing people.

People who are passionate, ambitious, smart, and kind. People who aren't afraid of dreaming big and challenging the status quo. People from different backgrounds, with different approaches and world views. People that want to make a real difference. We look forward to hearing from you! ✨
You ask we answer
Help & FAQ
Our People team reviews each application narrowing down the search to a handful of key candidates based on the application material submitted. A lot of thought and time goes into considering who will be asked for an interview.
Our interviews happen in stages, depending on the role and how senior the position is. The process can include anywhere between 1-4 interviews. The first meeting is typically casual, it's an opportunity for us to get to know each other and ask any burning questions.
As a first step, we'll usually meet over video (or a phone call) and we'll mainly talk about your experiences, skills, and how you and Estrid could be a match made in heaven ☁️
Remember that you can ask as many questions as you want!
All our internship opportunities are published under 'Open positions'. ✨
Since the start, we've had several interns, often resulting in a full-time job at Estrid. And good to mention, all of our internships are paid.
Do I need to speak Swedish to apply?
Nope, not necessarily. You only need to speak Swedish if it's specifically mentioned in the ad. We have team members from all around the globe, so our everyday language is English :)
Do I need to live in Sweden to apply?
It depends on the situation and role. Most roles require that you are able to be at the office to some extent. But hey, you're always welcome to apply and we'll just discuss things further down in the interview process.
Can you help out with visa applications?
We sure can! If we come to that point in discussions, we can help the employee with visa applications (not full relocation support and so on, but visa yes!)
We know that we achieve great things when we bring diverse ideas to the table. Everything we do stems from the same place of acknowledging that the best experiences for employees and customers come from an honest commitment to expand perspectives.
We aim to be a team that is as diverse and unique as our community and to be a team in which the people contributing to the Estrid story can bring their own unique perspectives, identities, and cultures to work each and every day and feel truly included.
During the last years, we have grown our team rapidly! But our growth speed also means that sometimes the needs for a specific role change mid-recruitment process. Sometimes a role is open for application for a long period of time, and as long as it's open you are free to apply.
We're all about challenging dusty ideals and outdated norms. And that vision has made us grow into something bigger and even better; a studio for innovation, aspiration and big dreams. Estrid Studios is built up by brands and humans, colleagues and creators. All unified by our will to break boring boundaries and empower humans by adding magic to everyday life.
Estrid Studios is a space where no idea is too small or too big. Here we create, we fail, we learn, we try again. We thrive in change, and we're here to make some. Like a lot.
Stay tuned. Or join us!
Excited to join us but not sure in which role? Send us a spontaneous application!
Check out our linkedin to stay in touch and get updates on what is going on at Estrid HQ